Hi there...
I am currently developing a new DIY synthesizer based on a
Teensy 4.0 Boards. The synthesizer will look similar to the small
Shruthi Synthesizer from Mutable Instruments. Compared to the Shruthi
this synth will be polyphonic, have a color TFT display
and other things like a 2Channel 16Bit DA-Converter, digital and
analog filters. The housing and board format is similar to the
Shruthi (see picture). That's why for the DIY Project I also created the
Name "Shruthi 2" selected.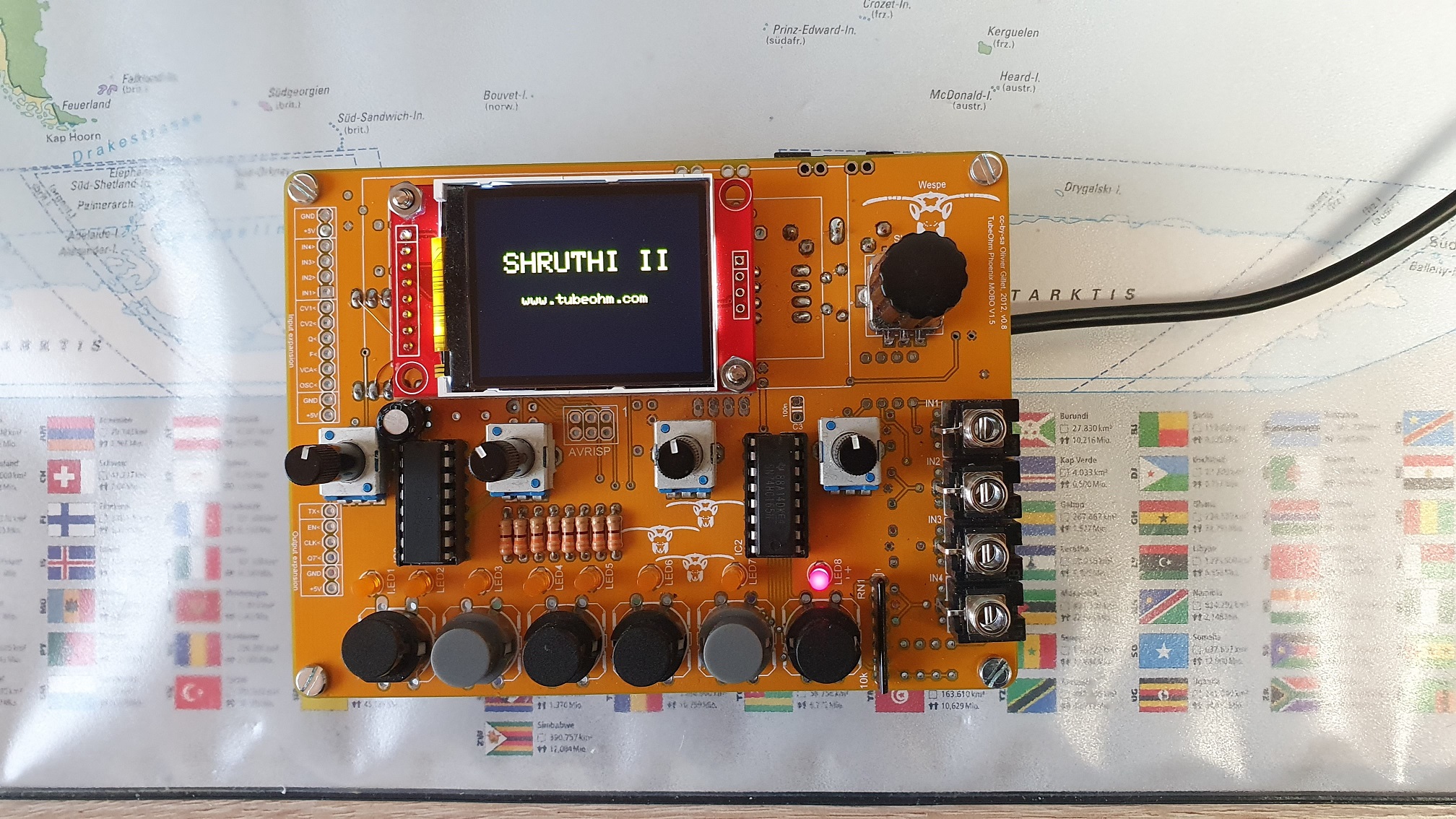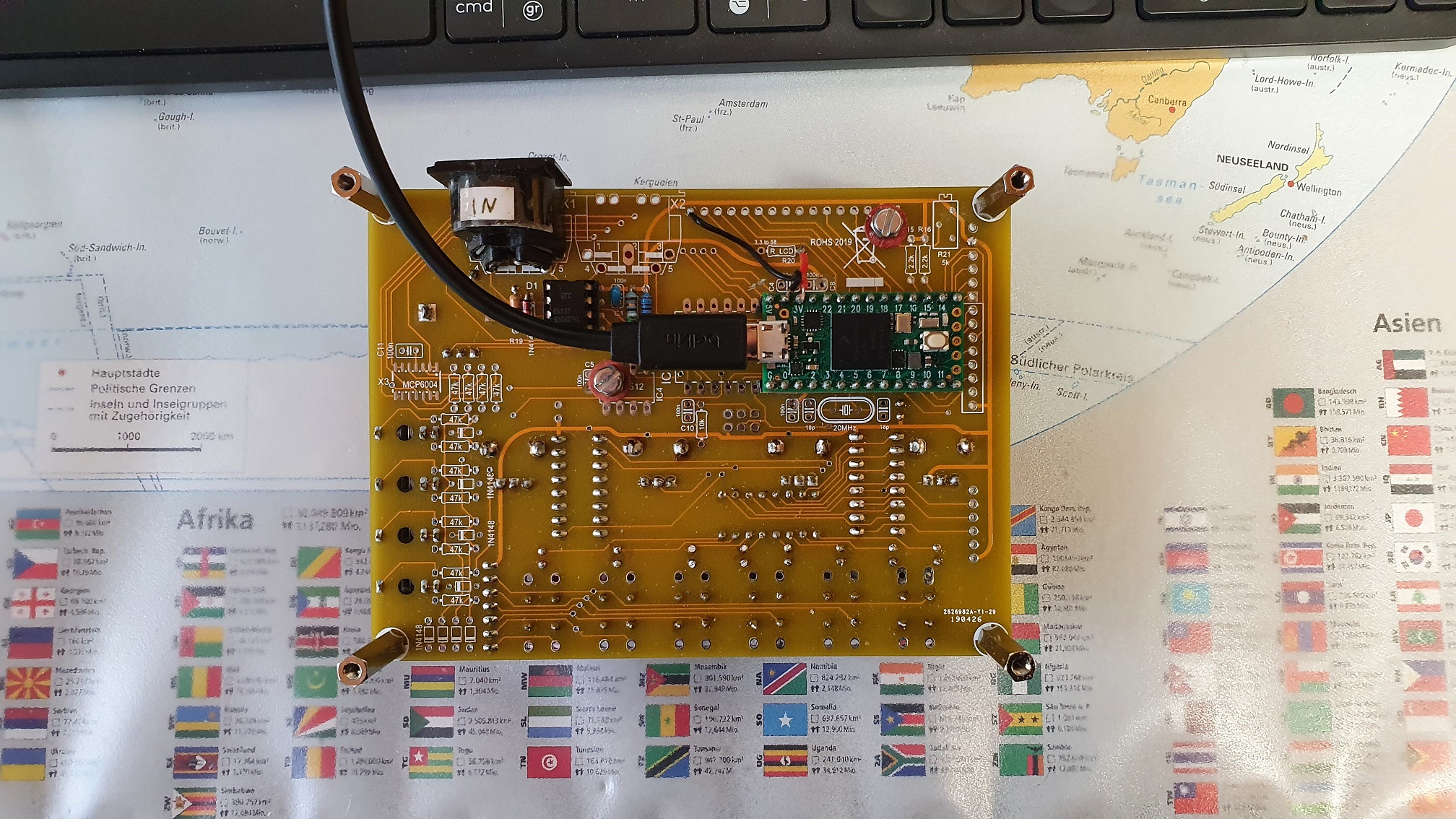 I replaced the 2.2 inch TFT display with a smaller 1.8 inch
Display replaced. I think this fits better to the small
Shruthi format. The 2.2 inch display is a bit overloaded
looked like. Waveform displays and menu texts also fit like this
a small color display with a resolution of 128 x 160 pixels
I put the Teensy 4.0 board on the backside. What is still missing
is the 16Bit 2Ch. DA-converter PT8211. This is ordered. With the 4
Potis you control the parameter setting. The encoder is equipped with a
key function and controls the menu functions. There are 4
analog inputs for modulation. Midi sockets and 6 keys and 8 LEDs.
There will be the possibility to use the "Shruthi 2" with or without filter board
to operate. You then have the possibility to use the digital filters in the
Teensy to use.
Display test on Teensy:
https://youtu.be/14eL3NDJccw
Greeting Rolf