Hallo UHF
Your TSynth is a very nice DIY project.
The code core of "Jeannie" is from TSynth. I adapted it to my hardware and reduced the voices to 8.
I would like to add a few more functions such as ARP / Sequencer and Granular synthesis.
My first DIY Synth project is the " Degenerator". Its a monophonic Synth with 2 Oscillators, 12Bit Sampling, Sequencer, Fx and more..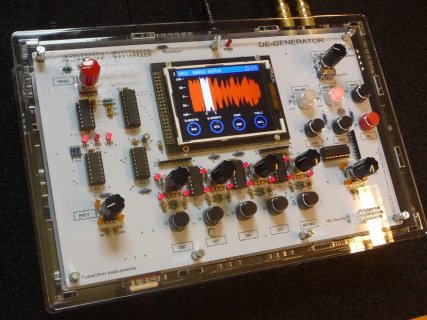 Video:
https://youtu.be/-QxENbXdaIQ
Video:
https://youtu.be/e76NtkiX-qc
Greetings from germany. Rolf