Hi,
Our project consists in recognizing an alarm thanks to the Teensy.
We managed to recognize the frequencies and therefore characterize the alarm but for a better result, we want to filter the signal. We managed to filter the signal but when we perform the FFT, the teensy does not recognize the signal. Moreover, when we increase the filter order, the teensy no longer recognizes the signal.
This is our program :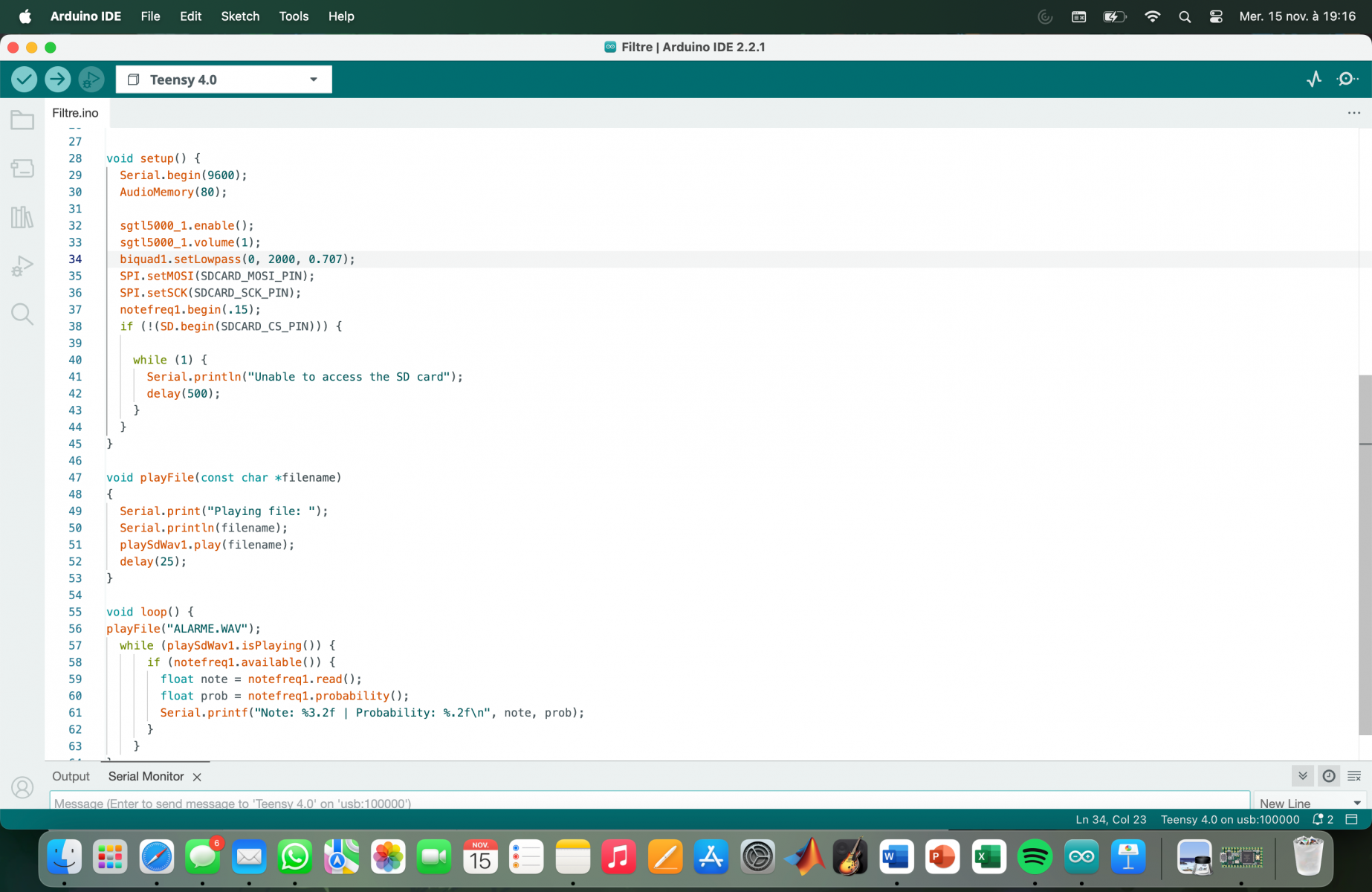 What do you think is the problem?
Thanks !