Do you have a mechanical drawing or some dimensions for a footprint?
Here are some some board and footprint drawings of the current design (units are mm):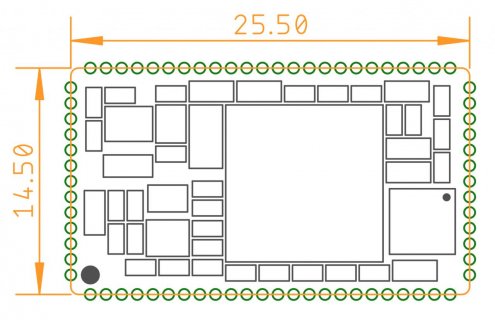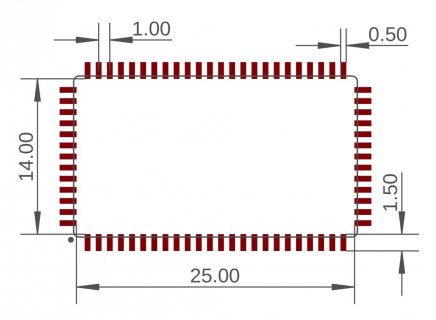 Also, what's the timeframe for a beta?
Timeframe for a beta is probably 6-8 weeks. The current revision is going to start being assembled in about one week, and should be done in a few more. Then it has to be shipped to me and finally I get to test it out.
Also, you might notice that the castellations are a bit larger than before. This is because the PCB fab house has a minimum size of 0.6 mm for castellated holes. Fortunately, that still works for this design, it just needed some tweaking.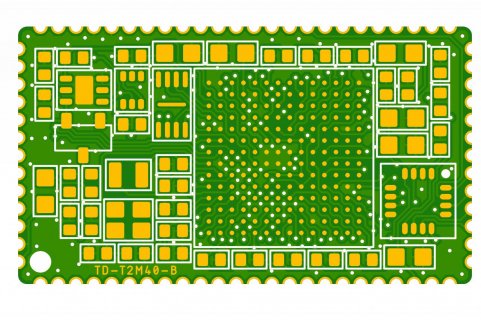 I'm keeping the suggested footprint the same as before so it's still possible to route between the pads using reasonable trace/space width (6/6 mil) with a little room to spare (there's about 20 mil between pads).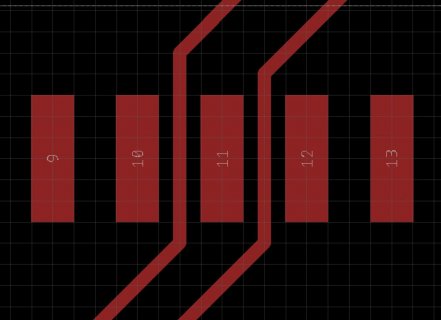 By the way, the specs on the T2M board itself are: 0.8 mm thick, 4/4 spacing, 0.2 mm drills.